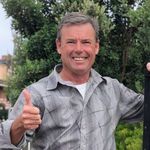 About
After many years exploring this lovely region my wife, with the addition of our daughter decided to make Denmark our home. I was naturally drawn into the real estate industry here and I am constantly amazed at the diverse architecture and landscapes this region has to offer. Literally, no two properties are the same! I have over 30 years of sales and management experience at your disposal and boast a proven track record in property sales for the Denmark region, so I am ready to be part of your next real estate experience.
I am results orientated whether it's residential, rural or commercial property, I will be offering you my total undivided attention and focus.
Contact
Properties listed by Brett Lukey
"Seller of house in Denmark, WA"
Joss Harman and Brett Lukey have sold two of my properties of late, and I would have absolutely no hesitation to contact them for my future Real Estate transactions. As a team they are completely professional, including Nicole Logan the Administrative Assistant. That aside they are exceptionally knowledgeable of the "Market" and with the many elements associated with regulations and procedures. They are quite amazing, always responsive to the many and various queries that arise.
---
"Seller of house in Walpole, WA"
After having our home listed for sale for 11 months with practically no interest being shown, we changed from our Walpole real estate agent to Brett Lukey. Brett had been recommended to us and we found him friendly, professional and efficient.
Our property was sold in less than a month.
Brett's knowledge of the property market is excellent and we thoroughly recommend him.
---
"Seller of villa in Denmark, WA"
Ours was not a straight forward sale due to four separate titles on our property and it zoned tourism. I knew Brett had experience in this area and he did not let us down. A very personable approach and his overall professionalism ensured we had confidence in him the whole time. The closing of our deal was somewhat complex but again due to Brett's communication throughout we never had any concerns. I cannot recommend Brett and the whole team at Country Property Brokers highly enough. Cheers.
---
"Seller of lifestyle in Denmark, WA"
Brett is extremely well informed about the local market, and also very familiar with matters relating to subdivision requirements. Throughout a lengthy and involved process he was unfailingly reliable, responsive and punctual. He always kept me informed about developments.
---
"Seller of house in Shadforth, WA"
Brett has extensive knowledge on the Denmark and surrounding areas, he came recommended and did not disappoint, very professional and put us at ease immediately, selling the house in less than 24 hours, fantastic result.
---
"Property sold in Denmark"
Brett was very professional the way he looked after us, highly recommended
---
"Buyer of house in Denmark, WA"
Excellent, friendly local professional
---
"Buyer of house in Denmark, WA"
Helpful staff and agent
---
"Buyer of residential land in Denmark, WA"
We found Brett to be both highly professional and yet equally personal in that he met our own needs; he is genuine, warm, accommodating and flexible, and always available to help, and with integrity. We both (my husband and I) bought and then sold through him
Both my husband and I, highly recommend Brett for all realty needs, and will most certainly use his services again in the future again.
---
"Buyer of residential land in Denmark, WA"
There are not enough stars to give Brett a true rating.
Our property purchase should have been a swift, simple transaction, and turned into a rather complicated and long drawn out process. Brett handled the situation with ease and grace solving each problem as it arose and executed the sale in as timely fashion as was possible.
Brett was incredibly knowledgeable, helpful and thoughtful, not only from a Real Estate point of view. He went above and beyond and for this we cannot thank him enough.
---
"Seller of house in Denmark, WA"
Brett listened to what we wanted to achieve with sale of our property.
In his listing he created an attractive invitation for prospective purchasers to consider our home.
In a very short period he was able to secure a buyer.
His follow up work and attention to detail enabled any concerns of the buyer and seller to be dealt with in an immediate and timely manner.
His proffessional manner and skill helped sell our home.
We recommend his services to prospective buyers or sellers.
---
"Buyer of farmlet in Denmark, WA"
Brett is 100% the consummate professional. We were buying remotely from Sydney & from the outset, he showed genuine interest in understanding our requirements - other agents did not seem interested. Brett provided sound advice, throughout quite a long process, there was no glossing over critical details. He also made it fun, organising an 'escape to the country' day, complete with a mystery house. We will always be very grateful to Brett for helping path the way for our new life.
---
"Buyer of house in Denmark, WA"
Brett gave service over and above expectations. Thoughtful, thorough and totally committed to helping us find and our Denmark home. His care and consideration, communication and consistent top efforts with all details is extremely impressive and we recommend him totally! Glenn & Lindy Capelli
---